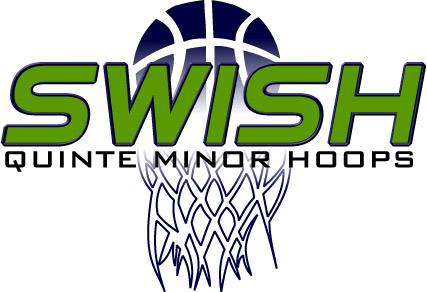 Basketball is the fastest growing sport in Canada and we make it our highest priority to provide the ultimate experience for each player to embrace this potential life changing sport. We welcome beginner and advanced players.
Our qualified coaches are motivated and passionate about teaching the basic fundamentals of the game and focus on helping the player to develop better shooting, dribbling and passing skills to improve their individual ability. All of our Swish opportunities are mixed and is not gendered specific.
Workshops, camps and private training will be available in 2020/2021. See Facebook and Instagram for current information.
Swish Minor Development League
Locations: St. Michael's Catholic School and Harry J Clark Belleville
Age Division for 2020/2021
*NEW* Kinderball for 4 yr olds Cost: $95.00/player
Mite 5-6 yrs
Tyke 7-8 yrs
Atom 9-10 yrs
Bantam 11-13 yrs
Cost: $155.00/player
(includes a team t-shirt, basketball, water bottle and end of the season medallion)
Join our Swish family today!