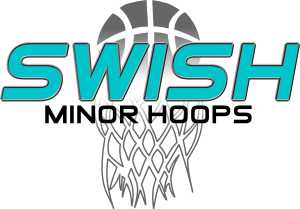 Basketball is the fastest growing sport in Canada and we make it our highest priority to provide the ultimate experience for each player to embrace this potential life changing sport. We welcome beginner and advanced players.
Our qualified coaches are motivated and passionate about teaching the basic fundamentals of the game and focus on helping the player to develop better shooting, dribbling and passing skills to improve their individual ability. All of our Swish opportunities up until the age of eight are mixed and is not gendered specific.
Like our Facebook page Swish Hoops
SWISH HOOPS SPRING REGISTRATION (TBA)
Boys and Girls
IMPORTANT: New players also includes players that are moving up to another age group with in the same season. Returning players refer to only players who have already taken a session with Swish in the same season of play ie Kinderball and Tyke. There are reduced costs for these returning players because they will already have a proper size ball and jersey tshirt.
Kinder Hoops  Ages 4-5  Session two begins February 6 and 7 , 2023  This is an 8 week introduction program to the court, skills required and the start of play. * One parent/adult is welcome to train with your child.  We offer this twice  throughout the year...
October/December (2022) - February/March (2023)
Cost/child:    Oct/Dec. All players $130.00 no tax (incl. basketball and t-shirt) Minimal spaces available.                                                         Feb/March New Players $130.00 no tax (incl. basketball and t-shirt)                                                                                                 (Feb/Mar ONLY)Returning Players $110.00 no tax
Begins Group 1 Monday February 06, 2023 5:00 -6:00 pm @ Suzanna Moodie PS (ending April 10)                                                                       Group 2 Tuesday February 07, 2023 5:00-6:00 pm @ Parkdale PS (ending April 11)
Tyke Ages 6-7  Session two begins February 7 and 27, 2023. This is a 10 weeks introduction program to the court, skills required and the start of play.  We welcome volunteers. We offer this twice throughout the year... October/December (2022) and  February/April (2023)
Cost/child: Oct/Dec All Players $150.00 no tax (incl. a basketball and t-shirt)                                                                          Feb/April New Players $150.00 no tax (incl. basketball and t-shirt)                                                                                                 (Feb/April ONLY)Returning Players $130.00 no tax
Begins Group 1 Tuesday February 7, 2023 6:00-7:00 pm @ Parkdale PS (ending April 18)                                                                       Group 2 Monday February 27, 2023 6:00-7:00 pm @ Suzanna Moodie  PS (ending May 15)
Atom Ages 8-9  Tentative Thursdays 5:00-6:00 pm @Suzanna Moodie Public School or Wednesdays 6:00-7:00 pm at Parkdale. Begins end of October 2023 to March 2024. Est. 16 weeks of skill development and scrimmages. Cost $210.00 no tax (incl. basketball and t-shirt) REGISTRATION AVAILABLE March 01, 2023
Junior Miss Hoops Ages 8-12 (all girls) Tentative Thursdays 6:00-7:00 pm @ Suzanna Moodie Public School. Begins end of October 2023 to March 2024. Est. 16 weeks of skill development and scrimmages. Cost: $210.00 no tax (inc. basketball and t-shirt) Registration available March 01, 2023
Cost: $210.00 no tax (incl. basketball and t-shirt)
Boys Minor Hoops Ages 10-12 Tentative Thursdays 7:00-8:00 pm @Suzana Moodie Public School. Begins end of October 2023 to March 2024. Est.16 weeks of skill development and scrimmages.  Cost: $210.00 no tax (inc. basketball and t-shirt) Registration available March 01, 2023 
Cost: $210.00 no tax (incl. basketball and t-shirt)